Missing shingles? Charlotte Ace Roofing can help you!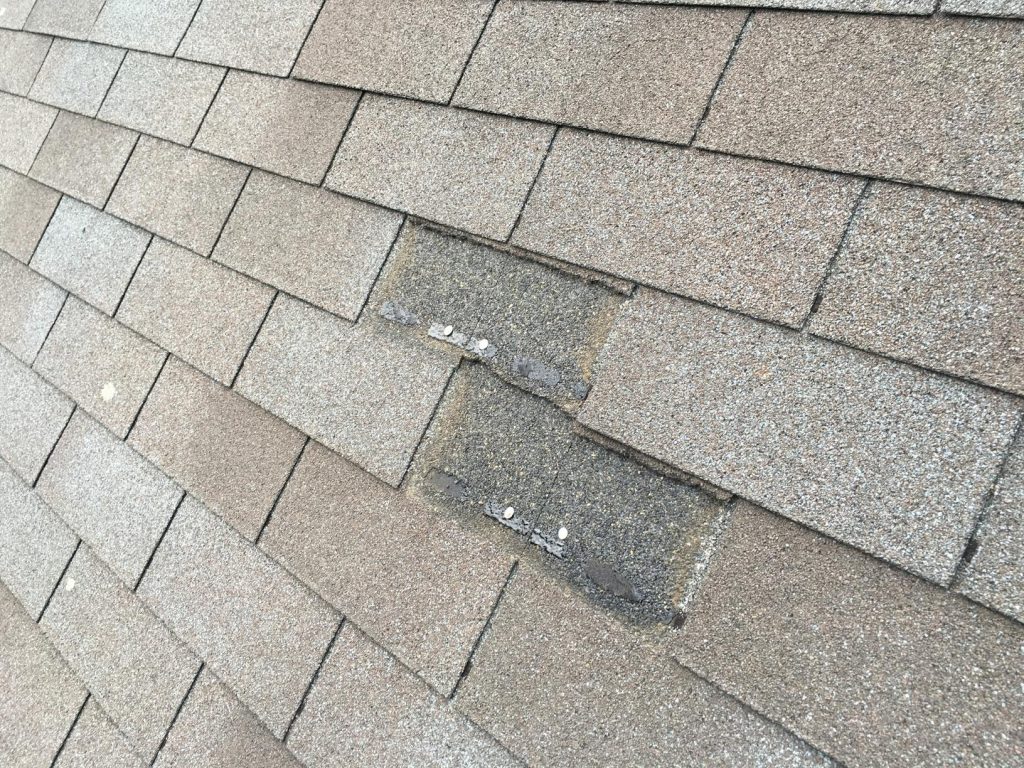 In Charlotte area we have been getting hit with windy storms lately. Are you missing shingles? If you are, Charlotte Ace Roofing is here to help you. Wind and Hail damage are both known as storm damage. Missing shingles on your roof will eventually lead to leaks.  IF you wait too long and your roof starts to leak, it will obviously cost you more to fix.  After the leak you will not only need to repair or replace your roof, but you will also need to deal with attic insulation and painting the interior of your house.  So, it's important to deal with missing shingles as soon as you notice they are missing.
Charlotte Ace Roofing can help with storm damage
Charlotte Ace Roofing is a Roofing Company in Charlotte, NC. We specialize in Roofing Repairs, Storm Damage, Exterior Restoration, Reroofing, Gutters, Attic Insulation, Skylights & Solar Tubes. Call us today for a free roof inspection. If you suspect you have Hail or Wind Damage on your roof, you may qualify got a new roof.
If your roof has damage caused by a storm, Charlotte Ace Roofing can help restore your home. We are the Best Roofing Company in Charlotte NC. We work directly with insurance companies to repair and or replace your roof. So, if you are in search of reliable roofing companies in all areas of Charlotte NC, call us for your roofing needs.
Call us today and schedule your free roof inspection with us. Remember, we will send out one of our roofing professionals to answer all your questions. Also, if you have a significant amount of storm damage, you qualify for a roof replacement or repair that will be covered by your home insurance, you will only be responsible for your deductible. At Charlotte Ace Roofing we will help you with the entire roof repair or replacement process by working directly with your insurance company. So, don't make the mistake and wait until your home has water damage. Remember to give us a call today.
IF YOU NEED ROOFING SERVICE, CALL US TODAY 704-396-8383
Do you enjoy reading the Charlotte Ace Roofing Blogs? Make sure to follow us on Facebook, we also have Instagram, we are on LinkedIn and, finally, we are now on Pinterest. If you would like us to blog about thing that interests you, please tell us. Email us at info@charlotteaceroofing.com
Home | Request a Quote | Roof Replacement Info | See Our Reviews