Residential Roofing in Commonwealth NC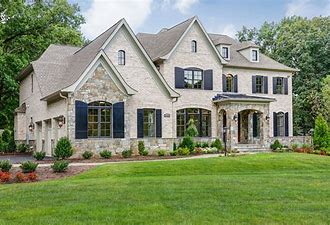 Experienced Residential Roofing Contractors
When it comes to residential roofing services, it's important to find a contractor with years of experience installing roofs. Experienced roofers are always more reliable and honest. With experience comes knowledge.  Over the time our installers were able to acquire skills and experience to do the best job. However, inexperienced contractors, do not have the same skills and potentially make a lot of mistakes.
If you are starting to see signs that your roof is signs of damage, it's time to call a roofing contractor for a roof inspection. An experienced roofing contractor will be able to point out roof damage. 
We are aware that replacement of your roof can be a very expensive. But having a good roof over your head is essential. Afterall your roof is one of the most important parts of your home.
Our Quality Services
If you are in need of an experienced residential roofing company, call Charlotte Ace Roofing. Charlotte Ace Roofing is the best roofing company with lots of years of experience. Our crews work hard and are dedicated, we were able to become one of the best roofing companies in Commonwealth, Charlotte NC area
IF YOU NEED ROOFING SERVICE, CALL US TODAY 704-396-8383
Finally, if you enjoyed reading this Charlotte Ace Roofing Blog, please like and follow us on Facebook also, we have Instagram, we are on LinkedIn too and, finally, we are now on Pinterest. If you would like us to post a blog about thing that interests you, please let us know. You can email us at info@charlotteaceroofing.com