Residential Roofing in Commonwealth NC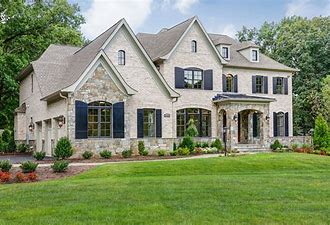 Experienced Residential Roofing Contractors
Residential Roofing in Commonwealth, NC: Trust the Experts
When it comes to residential roofing services, the key is to find experienced contractors who have a proven track record of excellence. At Charlotte Ace Roofing, we understand the importance of hiring professionals with years of expertise in roof installation. Our team of experienced roofers is not only reliable but also committed to providing honest and top-quality services.
Why Experience Matters
Experience brings invaluable knowledge to the table. Over time, our skilled installers have honed their craft, acquiring the necessary skills to deliver exceptional results. Inexperienced contractors, on the other hand, lack the same level of expertise and may make costly mistakes that compromise the integrity of your roof.
Identifying Roof Damage
If you suspect that your roof is showing signs of damage, it's crucial to contact a reputable roofing contractor for a thorough inspection. An experienced professional from Charlotte Ace Roofing can accurately identify any issues your roof may have, ensuring that they are addressed promptly and effectively.
Investing in Your Home
We understand that replacing your roof can be a significant investment. However, having a secure and well-maintained roof is essential for protecting your home and ensuring its longevity. Your roof plays a critical role in safeguarding your property from the elements, making it one of the most vital components of your home.
Our Commitment to Quality
When you require the services of an experienced residential roofing company, look no further than Charlotte Ace Roofing. With our extensive years of experience, we have earned a reputation as one of the leading roofing companies in Commonwealth, Charlotte NC, and surrounding areas.
Our dedicated crews work diligently to deliver the highest standard of service, ensuring that every project is completed to the utmost satisfaction of our customers. At Charlotte Ace Roofing, we take pride in our commitment to excellence and strive to exceed your expectations with every roofing job we undertake.
Conclusion
For reliable and professional residential roofing services in Commonwealth, NC, trust the experts at Charlotte Ace Roofing. With our years of experience and a team of dedicated professionals, we have established ourselves as one of the best roofing companies in the Charlotte area. Don't compromise on the quality and integrity of your roof—reach out to us today for all your roofing needs.
IF YOU NEED ROOFING SERVICE, CALL US TODAY 704-396-8383
Finally, if you enjoyed reading this Charlotte Ace Roofing Blog, please like and follow us on Facebook also, we have Instagram, we are on LinkedIn too and, finally, we are now on Pinterest. If you would like us to post a blog about thing that interests you, please let us know. You can email us at info@charlotteaceroofing.com