Roof Replacement Process Step by Step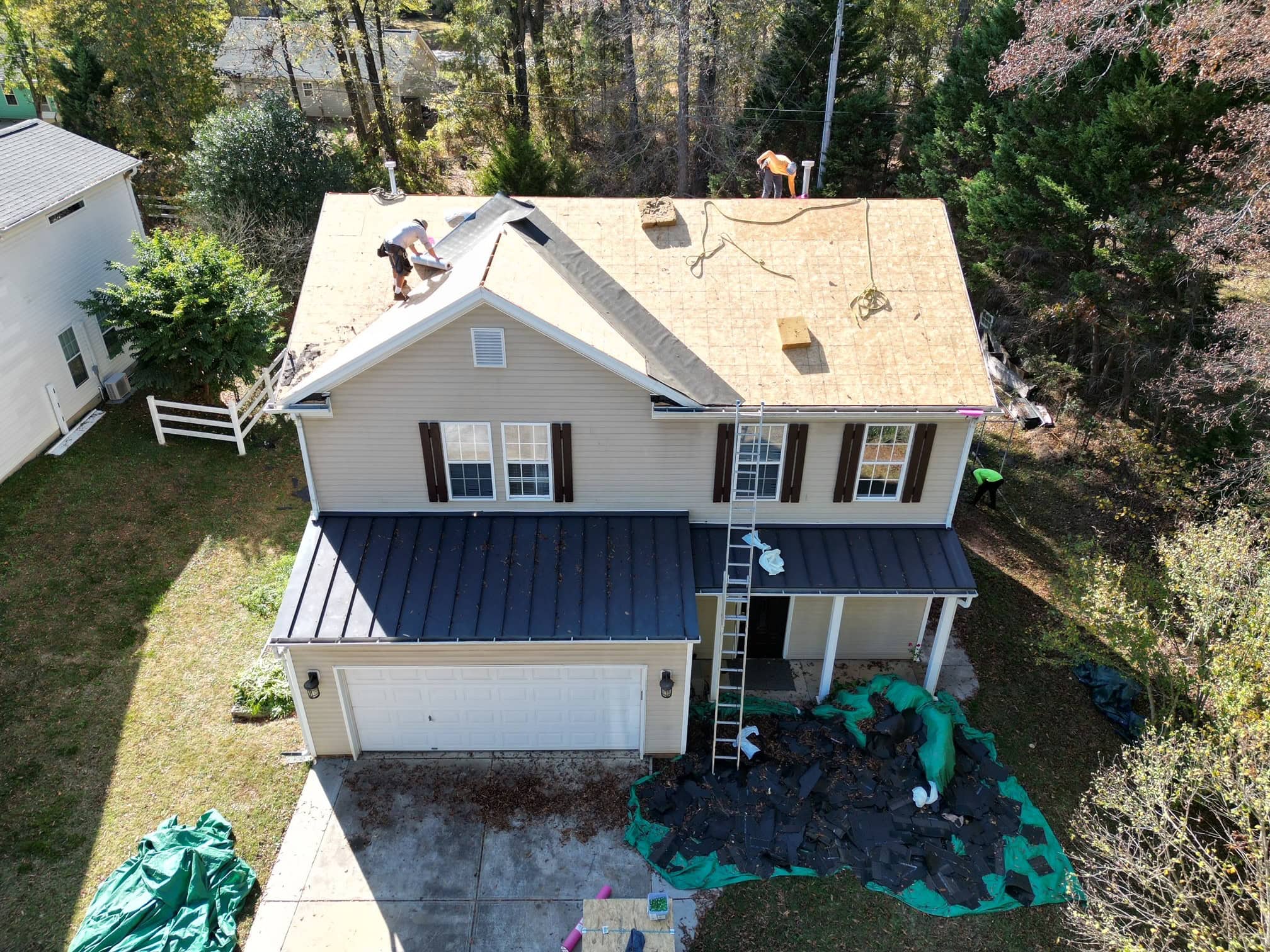 Unveiling the Roof Replacement Journey with Charlotte Ace Roofing
Welcome to Charlotte Ace Roofing, your trusted partner in safeguarding your home and enhancing its structural integrity. Today, we're pulling back the curtain to give you an in-depth look at our seamless roof replacement process. At Charlotte Ace Roofing, we believe in transparency, quality craftsmanship, and ensuring your peace of mind throughout every step of the way. If you are in need of a Roofing Contractor near Charlotte, NC, you've found the best roofing company around Charlotte.
Step 1: Roof Inspection
Comprehensive Roof Inspection Our process begins with a thorough roof inspection conducted by our experienced professionals. This crucial step allows us to assess the current state of your roof, identify any issues, and determine the most effective replacement solution. We leave no shingle unturned, ensuring that we have a comprehensive understanding of your roof's unique needs.
Step 2: Consultation
Customized Consultation Once the inspection is complete, we sit down with you to discuss our findings and tailor a replacement plan that suits your specific requirements. Whether it's selecting the right roofing material, understanding the timeline, or addressing any concerns you may have, our team is committed to providing clear and personalized guidance.
Step 3: Estimate
Detailed Estimate Transparency is key, and we want you to be well-informed about the financial aspects of your roof replacement. Our detailed estimate includes all costs associated with the project, ensuring that there are no surprises along the way. We take pride in offering competitive pricing without compromising on the quality of materials or workmanship.
Step 4: Roof Replacement Prep
Preparing Your Home Before we begin the replacement process, our team takes the necessary steps to protect your property. This includes covering landscaping, removing any obstacles around the work area, and ensuring that your home is ready for a smooth and efficient roof replacement.
Step 5: Roof Install
Expert Installation The heart of our process lies in the expert installation of your new roof. Our skilled roofing professionals work diligently to ensure precision, accuracy, and adherence to industry standards. We take pride in using top-quality materials, resulting in a roof that not only meets but exceeds your expectations.
Step 6: Final Walk through 
Post-Installation Inspection After the installation is complete, we conduct a meticulous post-installation inspection to guarantee that every aspect of your new roof meets our high standards. This final check ensures that your investment is protected and that you can enjoy a durable and reliable roof for years to come.
Finally, at Charlotte Ace Roofing, our roof replacement process is a harmonious blend of expertise, communication, and quality craftsmanship. From the initial inspection to the final inspection, we prioritize your satisfaction and the longevity of your roof. Trust us to elevate your home's protection and aesthetic appeal. Contact Charlotte Ace Roofing today to embark on the journey to a stronger, more resilient roof.