Roofing Contingency Agreement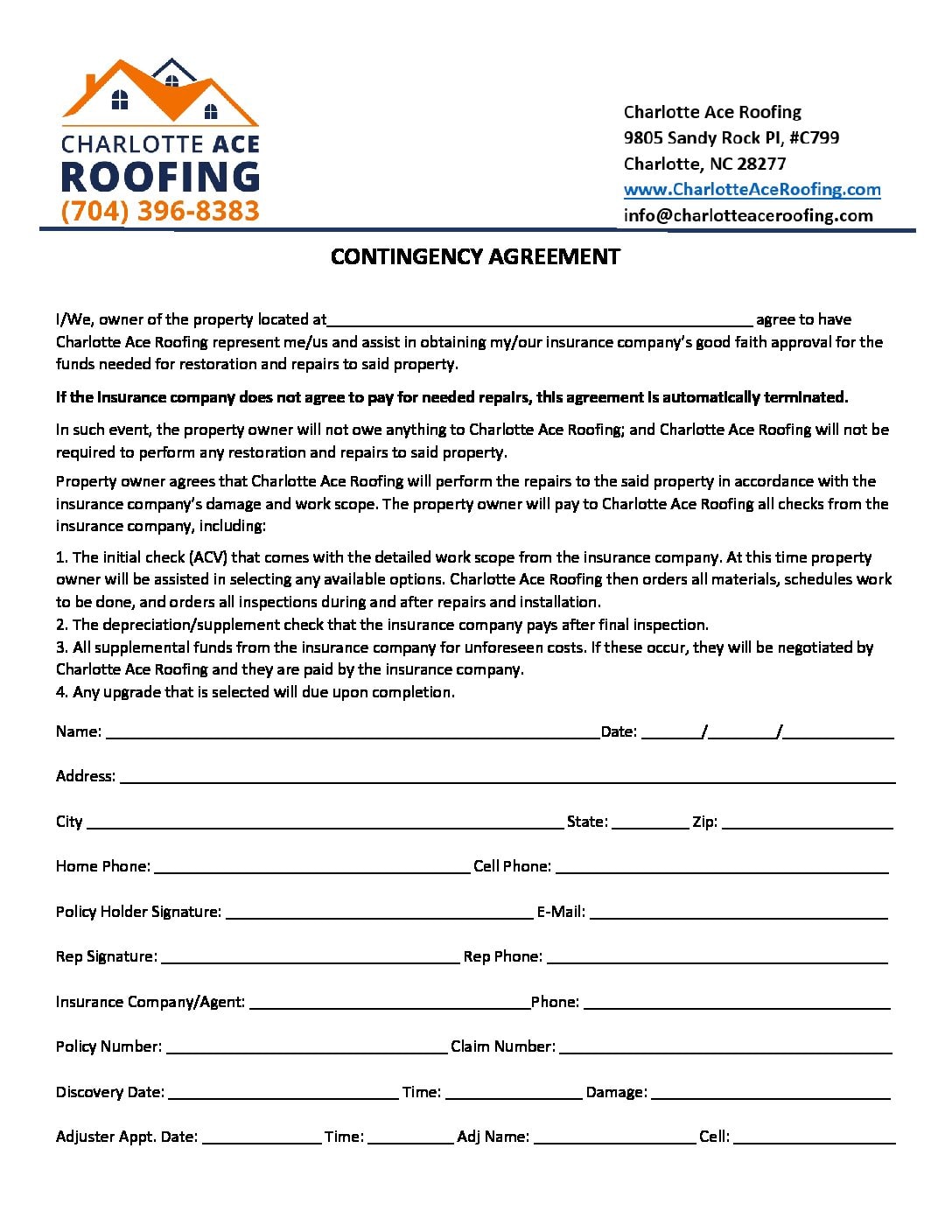 It is a common business practice for roofing companies to use a roofing contingency agreement. This means that if the project is approved by insurance, the roofer will get the opportunity to do the job.
CONTINGENCY AGREEMENT
First, I/We, owner of the property located at ___________________ agree to have Charlotte Ace Roofing represent me/us and assist in obtaining my/our insurance company's good faith approval for the funds needed for restoration and repairs to said property.
Then, if the insurance company does not agree to pay for needed repairs, this agreement is automatically terminated.
Next, in such event, the property owner will not owe anything to Charlotte Ace Roofing. Charlotte Ace Roofing will not be required to perform any restoration and repairs to said property.
Finally, property owner agrees that Charlotte Ace Roofing will perform the repairs to the said property in accordance with the insurance company's damage and work scope. The property owner will pay to Charlotte Ace Roofing all checks from the insurance company.
SO, IF YOU NEED ROOFING SERVICE, CALL US TODAY 704-396-8383
Finally, if you take pleasure in reading the Charlotte Ace Roofing Blogs, follow us on Facebook, we also have Instagram, we are on LinkedIn and, finally, we are now on Pinterest. If you would like us to blog about thing that interests you, please tell us. Email us at info@charlotteaceroofing.com