Reputable Roofing Contractors in Barclay Downs NC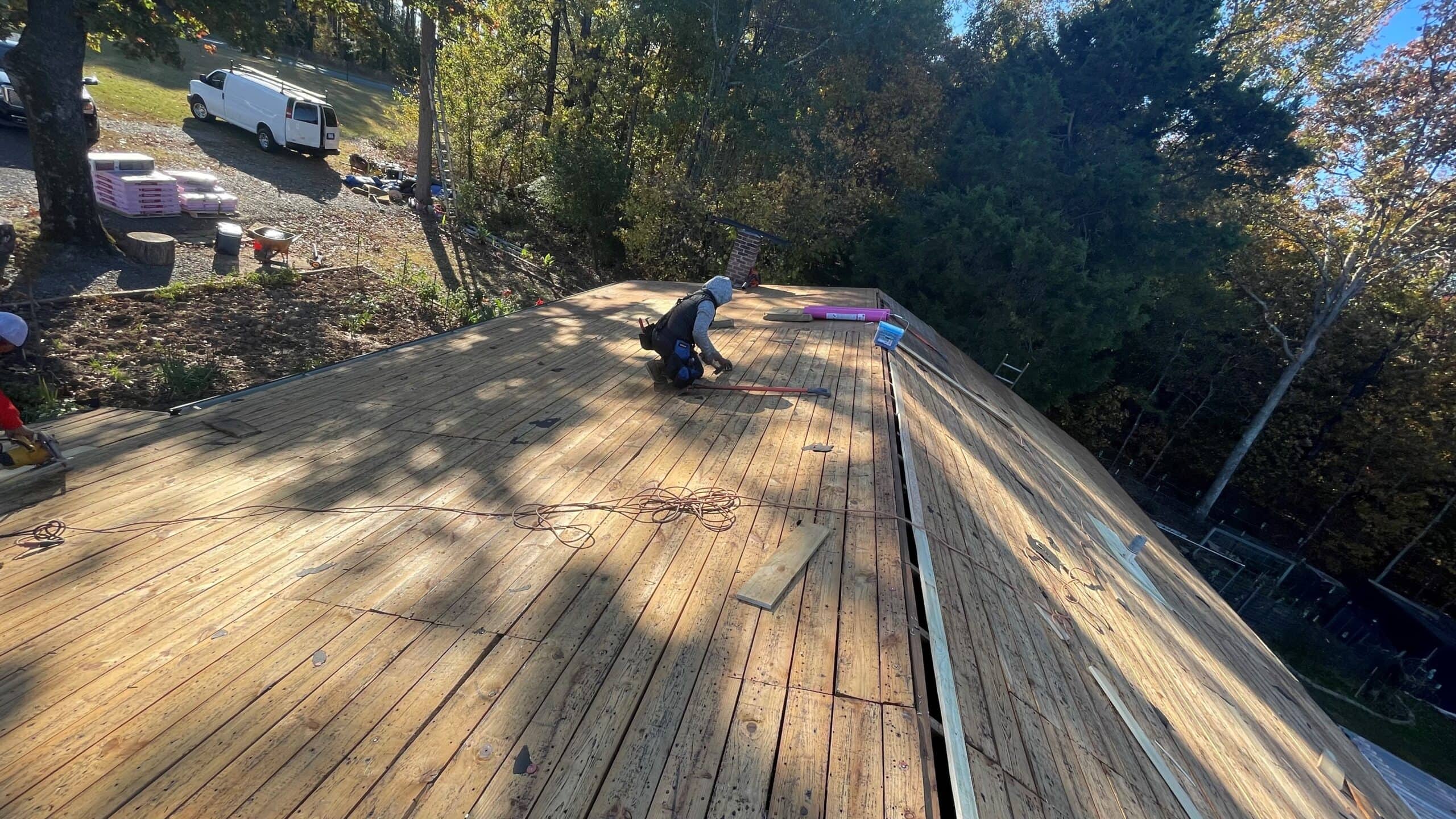 Reputable Roofing Contractors You Can Trust
If you are thinking about a roof replacement, start looking for reputable roofing contractors today. There's a big selection of various roofing contractors in Barclay Downs, Charlotte NC area. However, not all the roofing companies are ones you can trust. Charlotte Ace Roofing is the Trusted Roofing Company. You have to be extremely careful when choosing the right roofing contractor for your home.
First of all, when looking for a reliable roofing contractor you need to find out how many years of experience the company has. Several years of experience is always a good indicator of a trustworthy roofing contractor. Usually, companies with bad customer service don't stay in business for very long. Most of the time these are the roofing companies take your money and you never hear from them again.
Second, try to look for a roofing contractor with third-party ratings. If a roofing company has recognition from third-party consumer organizations like Better Business Bureau (BBB), you can be assured that they are a trustworthy company. If you happen to find a company with BBB accreditations there's absolutely no need to search anymore. Contractors with BBB accreditations offer the best services to their customers and best quality materials.
Also, reputable roofing companies offer manufacturer's warranties. Companies that cannot offer you any warranties are not reliable, you need to stay away from them. If a company can not provide any warranties on material or labor, you simply continue your search for the best local roofing contractor.
Call Us Today
Call Charlotte Ace Roofing if you need a reputable roofing company. Charlotte Ace Roofing is one of the leading roofing companies in Charlotte NC and the surrounding towns. Over the past several years our company was able to gain a good reputation among the Charlotte community. And our customers' positive feedback continues to help us grow. Our company also has BBB accreditations, and we can assure you - we are the company you can rely on.
Charlotte Ace Roofing social media 
Finally, if you enjoyed reading this Charlotte Ace Roofing Blog, please like and follow us on Facebook also, we have Instagram,  we are on LinkedIn too and, finally, we are now on  Pinterest. If you would like us to post a blog about thing that interests you, please let us know. You can email us at info@charlotteaceroofing.com
SO, IF YOU NEED ROOFING SERVICE, CALL US TODAY 704-396-8383