ROOF REPLACEMENT IN BARCLAY DOWNS, CHARLOTTE NC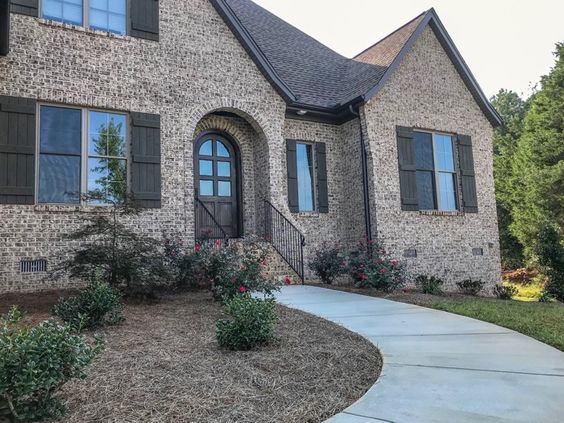 ARE YOU IN A NEED OF A ROOF REPLACEMENT IN BARCLAY DOWNS CHARLOTTE NC AREA?
Your roof has a limited life expectancy. When it is starting to show wear and tear or if you notice a little leak in your ceiling or a missing shingle on top of your roof, it's probably time to hire someone to take a look at your roof.  If you live in Barclay Downs, Charlotte NC area and you need a Roof replacement. Charlotte Ace Roofing is exactly what you need. We offer free inspections to our customers and if we find a significant amount of storm damage, we help our customers with filing the claim with their home insurance company. 
DO YOU NEED A FULL OR PARTIAL ROOF REPLACEMENT?
Whether you need a full roof replacement or partial roof repair we are here to help you. We are a certified roofing contractor with Owens Corning roofing material. We always ensure that you will receive superior products that will lasts.  At Charlotte Ace Roofing we have crew of professionals installing the roof for our customers who get the job done fast and with high quality materials. We also have customer service staff which are always there for you. So, if you have any questions regarding a Roof Replacement or just a simple roof repair.  In addition to that, Charlotte Ace Roofing proudly offers our customers a 30 years roofing warranty.  
So, if you are starting to see a small leak in your ceiling call us. Call Charlotte Ace Roofing now for your free roof inspection. A small leak can turn into a huge disaster if you don't take care of it in time. Give us a call and we will send an experienced team member out to examine your roof so that we can determine if you need a full roof replacement or a partial roof repair.  If your roof has Storm Damage we will let you know if you qualify for a new roof.
Finally, if you enjoyed reading this Charlotte Ace Roofing Blog, please like and follow us on Facebook also, we have Instagram,  we are on LinkedIn too and, finally, we are now on  Pinterest. If you would like us to post a blog about thing that interests you, please let us know. You can email us at info@charlotteaceroofing.com
SO, IF YOU NEED ROOFING SERVICE, CALL US TODAY 704-396-8383